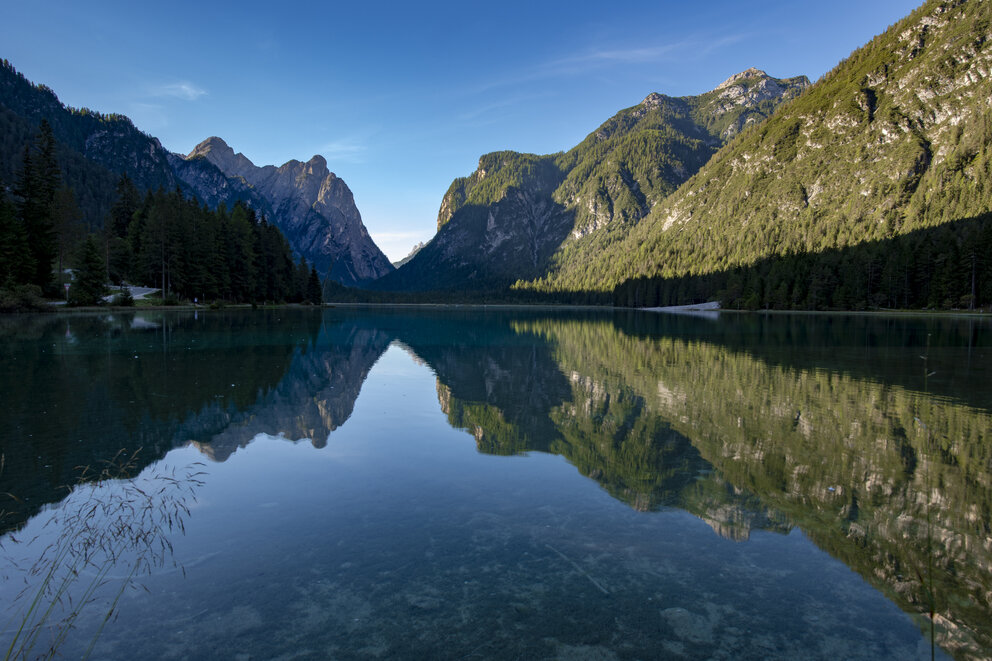 Through the Höhlenstein Valley-Val di Landro to the Gemärk- Passo Cimabanche
This family-friendly mountain bike tour leading through the legendary Höhlenstein Valley-Val di Landro is a true delight for all senses.
The cycle path runs parallel to the crystal-clear Rienz river and its wild rushing is a constant companion on this route. Along the former railway line, you pass the Lake Dobbiaco, the war cemetery and the Dürrensee- Lago di Landro. The Three Peaks show their most beautiful side here too. After 17 km of a regular and easy ascent, we reach the Gemärk-Passo Cimabanche, which also marks the border between South Tyrol and Veneto. On returning to Toblach-Dobbiaco, it is possible to briefly leave the cycle path every now and then to admire the lakes and nature from a different angle.
Distance: 33,76 km
Altitude difference: 347 m
Physical fitness: *
Technique: *
Panorama: ****