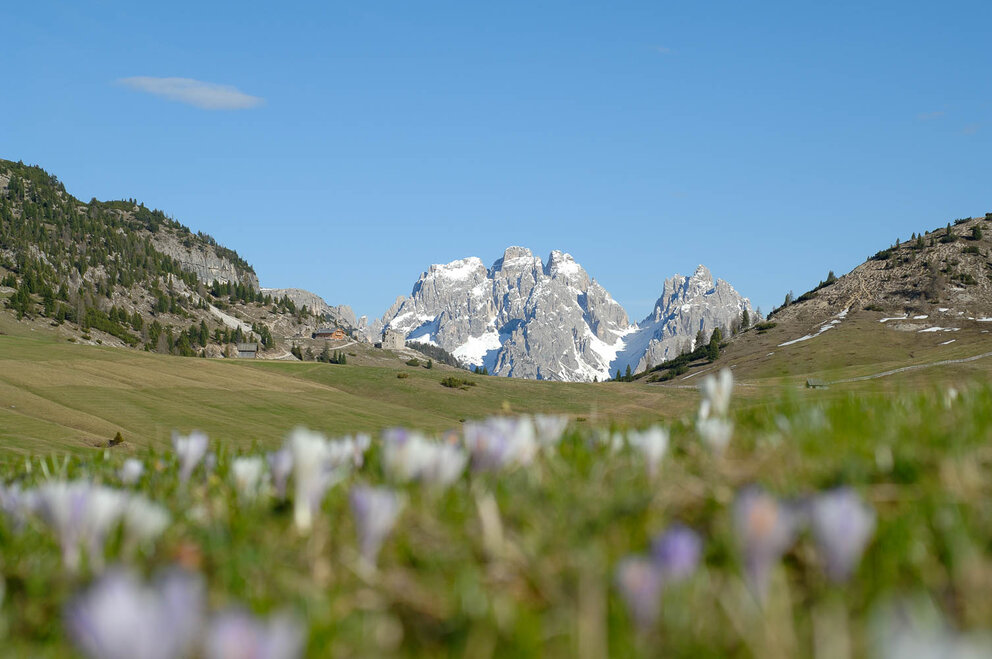 Through the Höhlensteintal-Val di Landro to Plätzwiese-Prato Piazza
Over the track of the abandoned Dolomite railway, the route continues slightly uphill on a wide gravel path through the magical Höhlenstein Valley-Val di Landro.
Passing the Lake Dobbiaco and the war cemetery, we can admire the world-famous Three Peaks. Shortly after the enchanting Dürrensee, the route continues along an old military road up to Prato Piazza. After 6 km and almost 500 meters of altitude we reach the extensive high plateau in the middle of the Braies Dolomites. After an appropriate refreshment in a homely mountain lodge, you can choose between a fast trail or a paved road down to Braies which both lead back to the starting point in Toblach-Dobbiaco.
Distance: 42,71 km
Altitude difference: 1.008 m
Physical fitness: ****
Technique:****
Panorama:*****